The following text belongs to our collection of eyewitness and fragmentary accounts,that includes eulogies, obituaries, and primary materials. It may lack sources and proper academic verification for accuracy.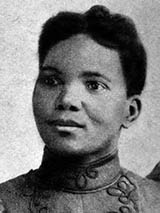 Nokutela Dube was the first wife of John Langalibalele Dube. She played a leading role at the industrial school at Inanda, Ohlange Institute where she was the head of the domestic and the music departments. Under her leadership, the school gained a reputation for the musicians it produced. Nokutela was a talented singer and the first published African woman composer. She died in 1917 in tragic circumstances of a kidney infection. She was known as a founder of the Ohlange school and the newspaper Ilanga lase Natal along with her husband, as well as the composer of the Zulu songs that were sung at Ohlange. Her legacy was all but forgotten until 2010.
---
Sources: Notes from research by Heather Hughes.