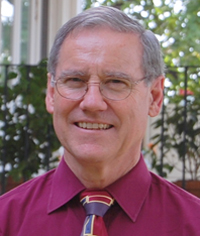 Project Director Dr. Jonathan J. Bonk is Research Professor of Mission at Boston University, where he directs the Dictionary of African Christian Biography, an electronic, multilingual, non-proprietary reference tool www.DACB.org that he founded in 1995, and which has served as a stimulus for similar undertakings in Latin America, China, Singapore, and India. He served as Chair and Professor of Global Christian Studies at Providence University College and Theological Seminary in Manitoba, and as Adjunct Professor of Evangelism and Mission at both Yale Divinity School in New Haven and Presbyterian College and Seminary in Seoul. He is Executive Director Emeritus of the Overseas Ministries Study Center in New Haven, Connecticut www.OMSC.org where he served as Director from 1997 until his retirement in July 2013. He was Editor of the International Bulletin of Missionary Research from July 1997 until June 2013. He received all of his primary education and part of his high school in Ethiopia, Eritrea and Somalia, where his missionary parents served as builders of schools and hospitals until their retirement. He served as famine relief coordinator for Tigre Province in northern Ethiopia from 1974-1976. His adoptive family draws him back to Ethiopia regularly to visit the relatives of his adopted children. His MA project from Trinity Divinity School was "An Annotated and Classified Bibliography of English Literature Pertaining to the Ethiopian Orthodox Church." His PhD from the University of Aberdeen in Scotland focused on the theory and practice of missionary identification during the high Imperial era (1860-1910), with special reference to Central Africa and Central China. In 2013, he was awarded an honorary Doctor of Divinity by Berkeley Divinity School at Yale for his contribution to the study and understanding of world Christianity. He has served as President of several academic associations, including the American Society of Missiology (ASM), the Association of Professors of Mission (APM), and the International Association for Mission Studies (IAMS). He has served on the editorial board of the Oxford Studies in World Christianity series since 2006, and is current President of the [Korean] Global Mission Leadership Forum. In 2005, in collaboration with Yale Divinity School Library, he spearheaded the online database "Researching World Christianity: Doctoral Dissertations on Mission Since 1900." In 1995, in addition to founding the Dictionary of African Christian Biography, he created an electronic index for his Ida Grace McRuer Missions Resource Centre's collection of mission-related serials, a collection that was relocated to the University of Edinburgh in 1997, and then to Liverpool Hope University in 2008 where it is now part of the Andrew F. Walls Centre for the Study of Christianity in Africa and Asia. He has published five books, more than one hundred scholarly articles and book chapters, numerous reviews and editorials, and is the editor of seven collaborative volumes. His best-known book is Missions and Money: Affluence as a Western Missionary Problem (Orbis: 1st edition 1991, 13 printings; 2nd edition 2007, 3 printings), translated into Korean and Burmese. He is editor of the Encyclopedia of Missions and Missionaries, Volume 9 in Routledge's Religion and Society Series (2007). He and his wife, Jean, are active members of the Fort Garry Mennonite Fellowship in Winnipeg. During the 49 years of their marriage, their home has become home to a number of refugees, "illegal" immigrants, needy young adults, and a number of children and other folks who have needed a temporary or longer term place to call "home." The net result today is a family on a modest traditional Mennonite scale, with "relatives" everywhere. He lectures part time at the Canadian Mennonite University in Winnipeg, and is an active member of his church's Refugee Welcoming Committee, now serving a recently-arrived family of five from Syria.
---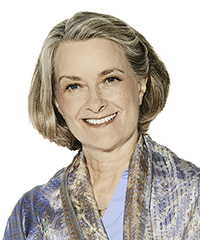 Dr. Dana Robert is Truman Collins Professor of World Christianity and History of Mission, and Director of the Center for Global Christianity and Mission. Her research and teaching interests span mission history, World Christianity, and mission theology. An Editor of the journal Church History, during 2016-17 she is a Henry Luce III Fellow in Theology, and Senior Research Fellow at the Leibniz Institute of European History in Mainz, Germany. She is a Member of the American Academy of Arts and Sciences. In 2017, she received the Lifetime Achievement Award from the American Society of Missiology. Her books include African Christian Biography: Stories, Lives, and Challenges (editor, forthcoming 2018); Christian Mission: How Christianity Became a World Religion (Wiley-Blackwell, 2009), now in its ninth printing; Converting Colonialism: Visions and Realities in Mission History, 1706-1914 (editor, Eerdmans 2008); Christianity: A Social and Cultural History (co-author, Prentice-Hall 2nd ed. 1997), and the now classic American Women in Mission: A Social History of Their Thought and Practice (Mercer University, 1997). She wrote the book Joy to the World!: Mission in the Age of Global Christianity for the 2010-2011 summer schools of mission for The United Methodist Church. She is on the Editorial Committee for the digital humanities project Dictionary of African Christian Biography (www.dacb.org) and the Journal of African Christian Biography. In addition to STH, she is a faculty member in African Studies and the Graduate Division of Religious Studies. Robert received her BA from Louisiana State University and her MA, MPhil, and PhD from Yale University.
---
Dr. Lamin Sanneh is D. Willis James Professor of Missions and World Christianity, Professor of History, and Professor of International and Area Studies at Yale University. He is the author of several books and of more than two hundred articles on religious and historical subjects. He is author of Abolitionists Abroad: American Blacks and the Making of Modern West Africa, and of Faith and Power: Christianity and Islam in "Secular" Britain (with Lesslie Newbigin and Jenny Taylor). He has also written The Crown and the Turban: Muslims and West African Pluralism; Religion and the Variety of Culture: A Study in Origin and Practice; Piety and Power: Muslims and Christians in West Africa; Het Evangelie is Niet Los Verkrijgbaar; Whose Religion is Christianity?: The Gospel beyond the West; and Disciples of All Nations: Pillars of World Christianity (Oxford University Press, 2008), the inaugural volume in the Oxford Studies in World Christianity series of which he is series editor. He is coeditor of The Changing Face of Christianity (Oxford University Press, 2005). He is editor of The Oxford Handbook on African Christianity (forthcoming), and is finishing a book on The Pacifist Impetus in Muslim West Africa and Beyond (Oxford University Press). He is honorary research professor in the School of Oriental and African Studies, University of London, recipient of an honorary doctorate from the University of Edinburgh, and a life member of Clare Hall, Cambridge University. He has been twice chair of Yale's Council on African Studies. He is an editor-at-large of the ecumenical weekly The Christian Century and a contributing editor of the International Bulletin of Missionary Research. He has served as consultant to the Pew Charitable Trusts; was an official consultant at the 1998 Lambeth Conference in London; and was founding member of the Council of 100 Leaders of the World Economic Forum. In 2011, Dr. Sanneh convened an international forum in Ghana, the result of which was the Accra Charter of Religious Freedom and Citizenship (Read the full text of the Accra Charter in the International Bulletin of Missionary Research, vol. 35, no.4, Oct. 2011). He was appointed by Pope John Paul II to the Pontifical Committee for Historical Sciences, and by Pope Benedict XVI to the Pontifical Commission for Religious Relations with Muslims. He was the recipient of the John W. Kluge Chair in the Countries and Cultures of the South at the Library of Congress. For his academic work, Professor Sanneh was made Commandeur de l'Ordre National du Lion, Senegal's highest national honor, and he is also the recipient of two honorary D.Ds., one from the University of Edinburgh, Scotland, and another from Liverpool Hope University, Liverpool. Professor Sanneh is a fellow of Trumbull College. M.A. University of Birmingham (England); Ph.D. University of London.
---
Dr. Michèle Sigg is the Associate Director for the Dictionary of African Christian Biography. She grew up in France as the daughter of missionaries. Her trips for the DACB have taken her to Rwanda, Uganda, Nigeria, Kenya, and Madagascar. She holds a Master's degree in French Literature from the University of Pennsylvania and an M.Th in World Christianity from Africa International University/NEGST in Nairobi, Kenya for which she wrote a thesis entitled "A Theology of Carrying Water: Women as Radical Disciples and Subversive Apostles in the Fifohazana Revival Movement and the Reformed Church (FJKM) in Madagascar." Her publications include: "Suffering and the Widows of Kitula Village (Kenya)" in Evangelical Missions Quarterly (Jan 2014), "Carrying Living Water for the Healing of God's People: Women Leaders in the Fifohazana Revival and the Reformed Church in Madagascar" in Studies in World Christianity (20.1 (2014): 19–38), "The Dictionary of African Christian Biography and the Story of Ethiopian Christianity" in the International Bulletin of Missionary Research, (39.4, (Oct. 2015): 204-207), and several biographical entries on women in the Encyclopedia of Christianity in the United States (Rowman & Littlefield Publishers, 2016). She also co-authored the article "Indigenous and Vernacular Christianity" in the Wiley-Blackwell Companion to World Christianity (2016). More recently, she published a chapter in African Christian Biography: Stories, Lives, and Challenges entitled "Pointillist History and the Essential Role of Biography in the Dictionary of African Christian Biography." Her dissertation, entitled "'L'influence des femmes': Women, Evangelical Protestantism, and Mission in Nineteenth Century France," focused on the work of women in the genesis of the Protestant missionary movement in France and in the first mission field of the Paris Evangelical Missionary Society (Lesotho). She and her husband Sam have three children: Johan, age 25, Annie, age 23, and Catherine, age fifteen, a wire hair fox terrier (Addie), and two cats.