International Editorial Board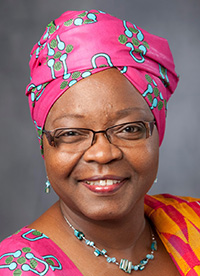 Rev. Dr. Esther Acolatse is Professor of Pastoral Theology and World Christianity at Garrett-Evangelical Theological Seminary, Evanston, Illinois, USA.
---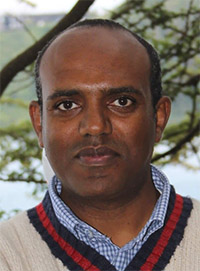 Tekletsadik Belachew is a PhD candidate in the History of Exegesis department (patristic concentration), Concordia Seminary, St. Louis, Missouri, USA. His dissertation (in progress) is on the paschal hymnography in the Dǝggwa of St. Yared the Melodious, an Ethiopian church father. Presently, a researcher at Tibeb Research & Retreat Centre in Ethiopia, his research and teaching interests include ancient African Christianity, Ethiopian Orthodoxy (symbolism, iconography and Qene-poetry) modern African theologies, ecumenical dialogue, and African cinema. He is the author of "From Abba Salama to King Lalibela: Christian Traditions in Ethiopia are among the oldest in the World" (JACB, Oct. 2020) and a book entitled Stories from the Fireplace: Theological Meditations on Haile Gerima's Cinema (Langaa RPCIG Cameroon, 2022).

The DACB offers the richest and ever-growing online collection of tributes to the lives of African men and women notable for living out their Christian faith. The JACB is superb online quarterly journal on various themes by stellar contributors and editors.
---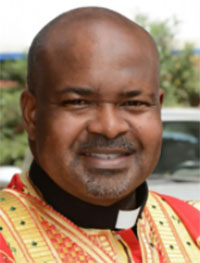 Rev. Dr. Casely Essamuah is Secretary of the Global Christian Forum and author of Genuinely Ghanaian: A History of the Methodist Church Ghana (Africa World Press, 2010).

I consider myself privileged to have known the genesis of this very valuable project and have followed its development with keen interest. Digitizing stories of African Christian leaders and making them accessible to all will ultimately fill a glaring lacuna in African Christian historiography. By digitizing these stories, the DACB ensures their availability in spite of the vagaries of time and circumstance. (JACB January 2021, p.6)
---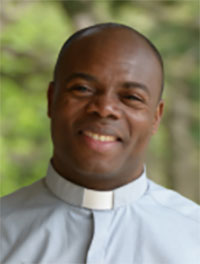 Dr. Jean-Luc Enyegue, SJ is Director of the Jesuit Historical Institute in Africa (Nairobi) and a lecturer in church history at Hekima University College (Kenya). He is author of several articles including "The Jesuits in Fernando Pó, 1857-1972: An Incomplete Mission" (Brill 2015) and of the book Competing catholicisms : the Jesuits, the Vatican and the making of postcolonial French Africa (James Currey, 2022).
---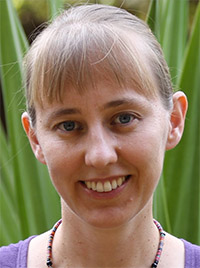 Dr. Anicka Fast is a Specialist in church history and missiology for francophone Africa with Mennonite Mission Network, a Visiting Researcher at Boston University Center for Global Christianity and Mission and a Research Fellow at the Institute for the Study of Global Anabaptism at Goshen College. She also serves (as of April 2023) as Secretary of the Faith and Life Commission of Mennonite World Conference. She is also a Service Worker with Mennonite Central Committee, based in Ouagadougou, Burkina Faso. She engages in teaching, mentoring, networking, and research/writing to support the capacity of French-speaking churches in Africa to tell the stories that shape their identity as part of a global church

My students are delighted and proud to have their biographies appear on the DACB. "Thank you for your help in making me an author," one said to me lately. Another told me that the subject's family expressed their gratefulness for his hard work in documenting the life of their father/husband. "You brought our father back to life even though he was dead", they said. The DACB plays an essential role in documenting the stories of Africans' contributions to the growth of the church both in Africa and around the world. And the collaborative process of producing biographies helps to strengthen global church relationships, functioning as a bridge toward the shared remembering of the stories that make us all into a global body.
---
Prof. Mary Getui is Professor in the Department of Religious Studies at the Catholic University of Eastern Africa (Kenya). She has published widely on religion, culture, gender, education, peace, family and health.


The DACB journal unfolds the often untold story of Africa Christianity, unearths the behind the scenes silent movers that have through the ages and in diverse ways made significant contribution to and in the church in Africa.
---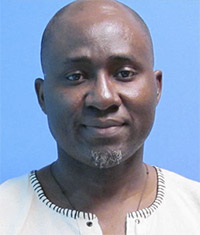 Prof. Stan Chu Ilo is Research Professor of World Christianity and African Studies, Center for World Catholicism and Intercultural Theology at DePaul University in Chicago, Illinois (USA). He is an Honorary Professor of Religion and Theology at Durham University, Durham, England, and Visiting Research Scholar at the Institute of African Studies of the University of Nigeria. He is the Coordinating Servant of the Pan-African Catholic Theology and Pastoral Network (PACTPAN), and the North American Coordinator of the project, Doing Theology from the Existential Peripheries, a project of the Dicastery for Integral Human Development of the Holy See. He is the author or editor of numerous works including Handbook of African Catholicism (Orbis, 2022) and "Stories my Grannies Newer Told me: Memory and Orality in the Narrative of African Christian History" in African Christian Biography: Stories, Lives, and Challenges (Cluster, 2018).
---
Rev. Dr. Fohle Lygunda li-M (DMin, PhD) is an extraordinary researcher at North-West University, South Africa. He is the founding executive director of the Africa Center for Interdisciplinary Studies based in Kinshasa, DRC. Professor of missiology, leadership and contextual theology in several universities in Kinshasa, he is the author of a dozen books published in both French and English including A Model of Missional Leadership Training in a Context of Brokeness (Proquest 2011) and Transforming Missiology: An Alternative Approach to Missiological Education (Langham 2018). A former Project Luke fellow (2004-2005), he is also the DACB Regional Director for Francophone Africa (see full contact info here).

DACB is a tool that can be used to help our generation understand the legacy of our predecessors, a legacy that makes the bedrock of African Christianity today. I often use DACB for both my academic and mission mobilization activities with great satisfaction. I am convinced that theological institutions in Africa could meaningfully benefit from DACB in many ways.
---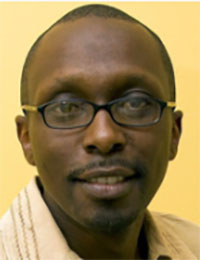 Dr. Kyama Mugambi is assistant professor at Yale Divinity School in New Haven, Connecticut (USA) and former Editorial Manager of African Theological Network Press. He is the author of A Spirit of Revitalization: Urban Pentecostalism in Kenya (Baylor University Press, 2020).
---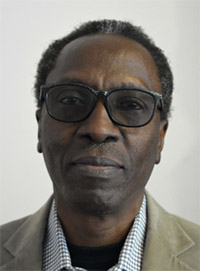 Dr. Kehinde Olabimtan is Theological Studies Program Director at St. Stephen's College of the University of Alberta, Canada. Previously, he taught at Akrofi-Christaller Institute of Theology, Mission and Culture in Ghana and at Bowen University in Nigeria. His doctoral thesis, Samuel Johnson of Yorubaland: Identity, Change and the Making of the Mission Agent (Oxford: Peter Lang, 2013) was published in the Africa in Development Series. He is a former Project Luke Fellow (2010-2011).

DACB makes accessible to all and sundry the rich and lively history of Christianity in Africa, in a format most understandable to the millions of Africans whose predecessors advanced the gospel on the continent. The dictionary confirms that history is not abstracted tales; in all their vicissitudes, human beings make it happen.
---
Former Members: We are deeply grateful to our former International Editorial Board members who have served the DACB and the Journal with excellence, humility, and dedication.
*The Reverend Gabriel Leonard Allen (2016-2023)
*Prof. Dr. Edison Muhindo Kalengyo (2016-2023)
*Prof. Dr. Jean-Claude Loba Mkole (OP) (2016-2023)
*Rev. Dr. Madipoane Masenya (ngwan'a Mphahlele) (2016-2023)
*Very. Rev. Protopresbyter Fr. Evangelos E. M. Thiani (2016-2023)
---
Council of Elders
Elders are individuals whose long, dedicated service has helped to build the DACB from the ground up: without them, the DACB would not exist. Elders utilize their wisdom and resources to advance the work of the DACB as they feel called. Elders may serve on several boards. They remain in position in perpetuity unless they ask to be released.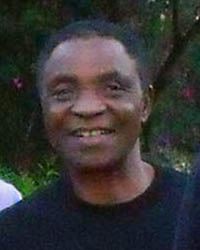 Prof. Dr. James N. Amanze is General Secretary of the Association of Theological Institutions in Southern and Central Africa (ATISCA) and professor in the Department of Theology and Religious Studies at the University of Botswana in Gaborone, Botswana. He is the author or editor of several books including African Traditional Religion in Malawi: The Case of the Bimbi Cult (Mzuni, 2002) and Religion and Development in Southern and Central Africa, vols 1 and 2 (Mzuni, 2019).
---
Rev. Prof. Deji Isaac Ayegboyin is a William Paton Fellow of the Institute of Theology and Religion, University of Birmingham, UK, Senior Fellow of the Andrew Walls' Center for the Study of African and Asian Christianities, Liverpool Hope University, UK. He has served as the President, Nigerian Baptist Theological Seminary, Ogbomoso (2008-2013) and Head of Department, University of Ibadan from 2013-2017. He is a member of the Baptist World Alliance Commission on Baptist Doctrine and Christian Unity. He is the author or editor of many books and articles including African Indigenous Churches: An Historical Perspective (Greater Heights Publications, 1997) and Nigerian Pentecostalism and Christian Social Responsibility (Galda Verlag, 2021).
---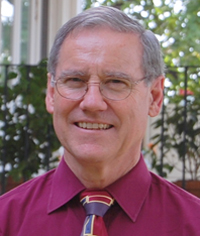 Dr. Jonathan J. Bonk is Founder and Director Emeritus of the DACB and former editor of the JACB. He is Research Professor of Mission at Boston University. In 1995, he founded the Dictionary of African Christian Biography, an electronic, multilingual, non-proprietary reference tool www.DACB.org, and served as director until September 2020. The DACB has served as a stimulus for similar undertakings in Latin America, China, Singapore, and India. He served as Chair and Professor of Global Christian Studies at Providence University College and Theological Seminary in Manitoba, and as Adjunct Professor of Evangelism and Mission at both Yale Divinity School in New Haven and Presbyterian College and Seminary in Seoul. He is Executive Director Emeritus of the Overseas Ministries Study Center in New Haven, Connecticut www.OMSC.org where he served as Director from 1997 until his retirement in July 2013. He was Editor of the International Bulletin of Missionary Research from July 1997 until June 2013. He is the author or editor of many works including his most well-known book, Missions and Money: Affluence as a Western Missionary Problem (Orbis: 1991 and 2007) and the Encyclopedia of Missions and Missionaries, Volume 9 in Routledge's Religion and Society Series (2007).
---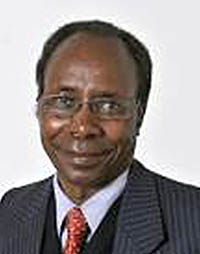 Prof. Jesse N. K. Mugambi is Professor of Philosophy and Religious Studies at the University of Nairobi. For decades he has served as Theology Consultant for the All Africa Conference of Churches, based in Nairobi; Faith and Ecology Resource Person for the World Council of Churches; and Publishing Consultant for SPCK. He is an Elder of the Order of the Burning Spear (EBS) and a Fellow of the Kenya National Academy of Sciences (FKNAS). He is a strong advocate of contextualized authorship and publishing. He is a committed churchman (Anglican), an exemplary ecumenist and networker, and has authored numerous works, including: "Climate Change and Food Security: A Challenge for African Christianity" and "Profile of African Christianity at Home and in the West" in Anthology of African Christianity (Regnum 2017) and African Theology of Reconstruction (Butare 2016). He currently serves on the DACB Executive Committee.
---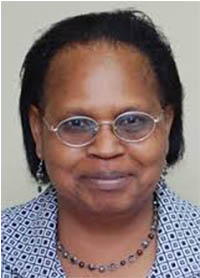 Prof. Philomena Njeri Mwaura is associate professor in the Department of Philosophy and Religious Studies at Kenyatta University in Nairobi, Kenya. She is the former director of the Center for Gender Equity and Empowerment, Kenyatta University, 2010-2016. She is the author of numerous articles or chapters, including "Gender and Power in African Christianity: African Instituted Churches and Pentecostal Churches" in O. Kalu (ed.) African Christianity: An African Story (Africa World Press, 2007) and "The Circle of Concerned African Women Theologians and their Engagement in Public Theology" in Journal of the Center for Women Studies vol. 1 (University of Nairobi, 2014).
---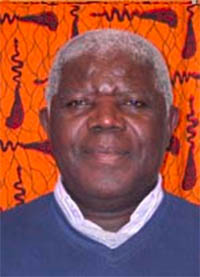 Dr. Paul Nchoji Nkwi is professor of African anthropology at the University of Yaounde I, Cameroon. He has won many awards and fellowships at prestigious universities. He was elected to the African Academy of Sciences in 1988. He has been Vice president of the African Academy of Sciences, and founding Executive Secretary of the Cameroon Academy of Sciences. He is the author or editor of many books including The Anthropology of Africa: Challenges for the 21st Century (Langaa Research & Publishing, 2015) and From handmaiden of colonialism to esteemed discipline : Professor Paul Nchoji Nkwi on the reinvention of anthropology in Africa (Langaa Research & Publishing, 2021).
---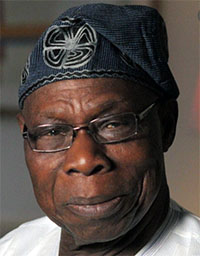 H.E. Olusegun Obasanjo, PhD is former military head of state (1976-1979) and president of Nigeria (1999-2007), Lecturer, National Open University of Nigeria (NOUN), Lagos, Nigeria. He has served as Special Envoy of the United nations by UN Secretary-General Ban Ki-Moon to the Democratic Republic of the Congo. More recently, he mediated peace talks between the Ethiopian government and the Tigray People's Liberation Front under the auspices of the African Union, which culminated in a ceasefire of the Tigray War in November 2022. He is the author of numerous books and of three DACB biographies: Abiodun Babatunde Lawrence, David Lonkibiri Windibiziri, and Dominic Ignatius Edandem.
---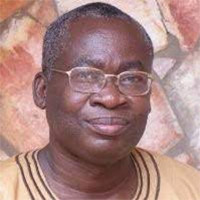 Rev. Prof. Thomas Oduro is associate professor of Christian History, Systematic Theology, and African Christianity and president of Good News Theological College and Seminary in Accra-North, Ghana. He is the author or editor of numerous books including Christ Holy Church International (Lutheran University Press, 2007) and Unless a grain of wheat : a story of friendship between African Independent Churches and North American Mennonites (Langham, 2021).
---