Classic DACB Collection
All articles created or submitted in the first twenty years of the project, from 1995 to 2015.
Kayoya, Michel (A)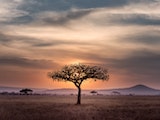 Michel Kayoya was born on December 8, 1934 in Kibumbu. From 1948 to 1955, he studied at the minor seminary of Mugera and from 1955 to 1958 he attended the major seminary of Burasira, where he studied philosophy. Feeling himself called to a possible vocation with the Missionaries of Africa (White Fathers), he was admitted to the Congregation's training college in Belgium. In 1962, however, he decided to return to Burundi.
He was ordained to the priesthood in the Gitega archdiocese on July 8, 1963. Fr. Kayoya served in the offices of parochial vicar and chaplain to the École Moyenne Pédagogique in Rusengo. To promote excellence, he founded the Cultural Center of Buyogoma (1963-64). From 1964-1965, Fr. Kayoya attended the Missionary School for Catholic and Social Action in Lille, France. Upon returning home, he was deeply involved for the next two years with bringing the Catholic and Cooperative Action Movements to life in his diocese. Appointed rector of the minor seminary of Mugera in 1967, he served there until July of 1970.
Fr. Kayoya also held the office of treasurer, a position he was given in order to rectify the financial situation of the young Muyinga diocese. He acquitted himself well in this office but at the same time became the target of jealousy. His most notable accomplishment was the creation of a diocesan system for financial organization which focused on the improvement of parochial assets. This had as its goal the establishment of self-supporting parishes and, eventually, a completely self-supporting diocese. Fr. Kayoya's system was highly praised, and several other dioceses adopted it as the standard model for economic organization. He formed a support and planning organization known today as the Union of Incardinated Clergy.
Fr. Kayoya's gifts extended far beyond the areas of material concerns and financial management. In 1965, he began an undertaking of a spiritual nature at Gitega: the training of young Burundian girls for the religious life. These young women would live and serve in solidarity with the poor peasantry for whom Fr. Kayoya had a particular love.
An Extraordinary Personality
Fr. Kayoya's associates agree that he was a fascinating and charismatic individual who shone with an uprightness of heart and courage grounded in the truth. The path he chose in life was to serve as a prophetic witness- in the name of the Gospel- against anything that threatened or offended human dignity. "He had a great heart that burned with a simple yet intelligent faith." [1]
Those who knew Fr. Kayoya are fond of recalling that he possessed a deep goodness coupled with an incisive critical sense that he would direct towards himself before focusing it on others. He could preach love by example without ever detaching it from its corollary, justice.
His Thought
A selection of Fr. Kayoya's thoughts are found in two books published by Lavigerie Press in Bujumbura: Entre Deux Mondes [Between Two Worlds] (1970) and Sur les Traces de Mon Père [In the Footsteps of My Father] (1971). In these works, he denounces the socio-economic and political situation of his country and makes a passionate appeal to the young generation–of which he counted himself a member–to return to the roots of a humanism exemplified by their fathers.
On Fr. Kayoya's writings, this reflection is offered:
In his poetry, Fr. Michel lays the blame on a "faith" that fails to show itself through fraternity and solidarity; a faith that has done nothing to eliminate racial and tribal prejudice; a religiosity that cannot break down walls of division, mutual distrust, fear, and hatred. [2]
The following extract offers a summary of his thinking:
Having been colonized,

Were we going to endure another colonization?

An even worse one?

Colonization by the base things

That laziness and pride engender day after day

Burdens that weigh on man's heart

And stunt his growth.

The struggle for freedom turns into a struggle between brothers

Who tear one another apart.

When I heard unity extolled

I felt true joy

One people

One heart

One humanity

How wonderful when man takes notice of this and commits himself to it

How wonderful to behold everything that brings men together.

Where is the man who knows himself to be both small and great?

Where is the man who becomes more of a man through respect

Where is the man who draws near to infinity

By approaching every fellow-man he meets with utterly human

consideration?

I see religiosity

I see superficial love

I see half-hearted love

I see a beggarly love

A love that is afraid

To make a bold attack on the fundamental causes of under-development

I name religiosity as your religion, Simon,

Your Sunday religion

Your Sign-of-the-Cross religion

Your First Communion religion.

The rest of the week

Old leaven

Squeaking motor

Renewed without oil. [3]
Fr. Kayoya was murdered while writing a third book (in Kirundi) that he hoped would speak even more clearly to his people.
Testimonies
He was arrested in Gitega during the night of May 13, 1972. A Protestant student who escaped from the prison on the day of the massacre recounted: "Upon arriving in prison, Father Kayoya managed to get us all to sing. 'We are going to the house of our Father," he kept telling us." [4] A witness affirmed: "Before the execution, Father Kayoya sang the Magnificat and spoke words of forgiveness to those who were about to kill him. The soldiers who shot him were crying." [5]
Marc Nsanzurwimo, M.Afr.
---
Notes:
Contran and Kadjemenje, p. 30

Ibid, p. 28

Kayoya, Sur les Traces de Mon Père, cited in Contran and Kadjemenje, pp 28-29.

Contran and Kadjemenje, p. 31

Ibid, p. 31
---
Bibliography
Kayoya, Michel. Entre Deux Mondes. Bujumbura: Presses Lavigerie, 1970.
Kayoya, Michel. Sur les Traces de Mon Père. Bujumbura: Presses Lavigerie, 1971.
Contran, N. and Kadjemenje, G. Cibles: 235 Prêtres Africains Tués. Kinshasa: Afriquespoir, 2002.
---
Received in 2004, this article is the research work of Fr. Marc Nsanzurwimo, M.Afr., who studied under Fr. Francis Oborji, Professor of Missiology at the Urbaniana Pontifical University in Rome, Secretary General of the International Association of Catholic Missiologists (IACM), and consulting member of DACB. Translation from the original French in 2012 by Mrs. Elizabeth Mullen.