Classic DACB Collection
All articles created or submitted in the first twenty years of the project, from 1995 to 2015.
Magagula, Jotham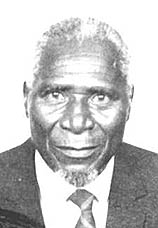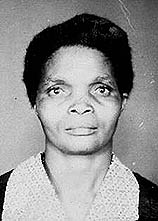 Rev. Jotham Magagula grew up in a home where the ancestors were worshipped. His parents eventually heard the gospel and first his mother and later his father were converted. The influence of his father was very strong. When Jotham's father was saved from a life of drunkenness and traditional worship, he became a man of great prayer. He woke the children each morning for family prayers and made a habit of private prayer out in the bush away from the homestead. He often took two of his sons with him to pray.
Jotham Magagula was converted in 1921 and experienced sanctification in 1929. He began to witness for the Lord. Miss Robinson (Dulile) asked him to minister at Nzulase and helped him to attend school at Endzingeni. While searching for a job so as to pay his taxes, he felt God's call to the ministry and enrolled at Bible College in 1937. As a student he was asked to pastor the Siteki Church.
While in Bible College at Siteki he once gave this explanation: Trying to work for the Lord without the Holy Spirit in our lives is like trying to push a wheelbarrow full of stones up a steep hill. It takes hard work and sweat and progress is very slow. With the Holy Spirit it is like loading the stones into a wagon with many oxen to pull it. All you have to do is swing the whip, watch the brake and keep the oxen on the road. A bigger load of stones arrives at the top of the hill much faster without nearly so much hard work.[1]
His wife was Mrs Adelaide Magagula (1918-2002). She helped her husband greatly. She was a woman of prayer and helped a lot in the work of the church. She knew poverty and what it was to be needy. In all of this she was patient and persevering. They worked together in pastoring. Addie took women's meetings, visited the homesteads and was always ready to pray with people.
After graduation the Magagulas pastored at Emphondla for seven years. God blessed them greatly and three were called to the ministry, Messrs Ephraim Nzumalo, Nehemia Mlotsa and Jeremia Dlamini. The Magagulas had two sons and two daughters while serving there.
After that in 1947 they went to pastor at Endzingeni Mission Church. They ministered there for twelve years with God's blessing and many people repented. During the week, Magagula held services in the primary and secondary schools as well as in the girls' and boys' hostels. The Ngowane branch church was started, and they erected a church building there with the help of Pastor Samson Simelane. While at Endzingeni the Magagulas had two more sons and two more daughters. They lacked money for the education of their children, or even to buy candles for light at home in the evenings. His wife Addie Magagula made buns and sold them to get some help for these needs. Those were days of poverty for the church.
Then in 1958 they were called to Pigg's Peak where they pastored and cared for the district. Magagula would walk for two hours to visit the compounds where labourers were housed. God touched the heart of the compound manager, and he made a company car available with a driver to take them to the various compounds to hold services. Magagula also held services at the government clinic and the prison. They worked with Missionary Miss Juanita Gardner. They all worked very hard and God blessed greatly. Here again they felt the pinch of poverty. Addie worked as a washerwoman at the hospital to help out financially. Magagula says, "We lived by the Lord's mercy."
In 1965 they were called to pastor the very large Sharpe Memorial Church at Manzini. Before accepting, Magagula asked God if it was His will for them to go there. God did answer and they ministered at Manzini for sixteen years. Throughout those years not a day passed without Magagula taking a service somewhere on the mission. He was chaplain of the hospital, Teachers' Training College, Nursing College, high school, primary school and the various student and employees' residences. Often he was called at night to minister to the sick in the hospital. A number of branch churches were carried on by church members and missionaries until they had parsonages and their own pastors. They were Endlinilembi, Elwandle, Ekudzeni, Embikwakhe, Ematshapha and Embekelweni.
The Magagulas found a place to build their own home near Ekudzeni. After retirement in 1980 Rev. Magagula devoted himself to evangelism. Several who were converted under his ministry have become pastors. The Magagulas continued to live in their home at Kwaluseni and pastor the Ekudzeni Church.[2] In 1998 Rev. Magagula wrote: "God built us a home as we had nothing and we are happy. God sent a builder who said that he felt a burden to build it for us. We paid nothing for it. We have never run away from the work whether there were difficult problems or blessings. Today He still blesses us here as we live at home. ' As long as it is day, we must do the work of him who sent me. Night is coming, when no one can work.' (John 9:4)."[3]
God called them each home at a ripe old age: Adelaide in May 2002 and Jotham in August 2008.[4]
Paul S. Dayhoff
---
Notes:
Velma Mischke, "African Testimonies," The Other Sheep,, Mission magazine of the Church of the Nazarene,(Kansas City, MO: Nazarene Publishing House. September 1937),21.

H. Friberg, Like a River Flowing: The Church of the Nazarene in Africa and the Republic of Cape Verde, (Kansas City, MO: Nazarene Publishing House, 1982),13.

Rev. Jotham Magagula, letter, (July 1998) and report (of November 1998).

Cario0 M Shongwe (District Superintendent), e-mail (Jan 21, 09).
---
This article is reproduced, with permission, from Africa Nazarene Mosaic: Inspiring Accounts of Living Faith, first edition, copyright © 2001, by Paul S. Dayhoff. All rights reserved.
---
Photo Gallery