Classic DACB Collection
All articles created or submitted in the first twenty years of the project, from 1995 to 2015.
Pato, Petrus Phembuvuyo and Gladys Lomafu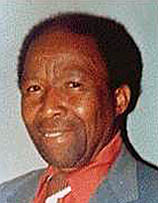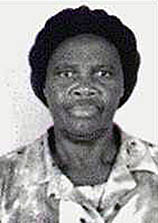 Petrus Phembuvuyo Pato was born at Siteki (kaMzilikazi) on May 5, 1929. His parents were Albert Pato and Bessi Timose Mkhabela. His father, Pastor Albert Pato (1889-1965), accompanied the pioneer Missionary Harmon Schmelzenbach from Port Elizabeth in the Cape Province to Natal and then returned to Port Elizabeth when Schmelzenbach became a Nazarene in 1908. Albert Pato stayed with his own denomination, the Pilgrim Holiness Church. In 1910 he went with his missionary to eswatini to begin the work of the Pilgrim Holiness Church there. They were attending the Church of the Nazarene at Siteki near their home when Petrus was born.
Petrus began school in 1939 when he was nine as his mother considered that the mile and a half from his home to the Nazarene Primary School at Siteki was too far for him to walk when he was younger. He then went on to the Manzini Nazarene Primary School for higher primary education which he completed in 1945. The following year he went to the Swazi National School at Matsapha and completed Grade 10 (Form 3) the highest grade offered in Swazi schools in 1948. He wanted to continue his education in South Africa but the money was lacking. He taught at Siteki Nazarene Primary School from 1949 to 1951.
Pato repented and found the Lord in 1949. One Sunday morning Rev. Ephraim B. Shongwe preached from Revelation 3:14-20, "Here I am! I stand at the door and knock. If anyone hears my voice and opens the door, I will come in and eat with him, and he with me" (v.20). Petrus explains: "That portion of Scripture and the preacher's comments on it sounded as new as though I had never heard them before. The words were directly speaking to me. I accepted them; I repented from all sins and believing in Christ for pardon, all my sins were blotted away. I was forgiven of all of them."
During that same year he felt God's call to work in the ministry. He enrolled at the Nazarene Bible College in 1952 and completed the two-year course offered. From 1954 to 1960 he taught at the Bible College. In July 1954 he was sanctified wholly during a camp meeting where Rev. Paul Hetrick, Sr. and Rev. Samuel Dlamini were the speakers. He says: "That experience has helped me in many ways." His consecration to God became complete. In 1956 Pato was appointed assistant pastor of the Siteki church.
Immediately after his conversion Pato had felt a call to work among the Pedi people of the Northern Province in South Africa. When he sought to be sanctified, he saw the Pedi people standing before him. In 1954, when he was wholly sanctified, his consecration to God included his willingness to go to minister to the Pedi people. In 1960 he completed the four year Bible College programme and was ordained by Dr. G. B. Williamson in 1961.
Gladys Lomafu (Dlamini) Pato (1930-) was born in the Pigg's Peak area into a Swazi nonChristian home. Her grandfather was a traditional doctor in the area. Her father was a noted chief with many cattle and many wives - one of the wealthiest Swazis in the land. Lomafu's mother was his eighth wife. He was greatly troubled because his children became sick and died before reaching adulthood. Lomafu also became sick and, in spite of the traditional doctor's treatment, she grew thinner and coughed more and more.
A Swazi Zionist prophet declared that evil spirits had entered her body and had to be expelled. They took her to the river and held her under water until she stopped struggling and was almost dead. The prophet and doctor each received a large cow for their wisdom and treatment, but her sickness grew worse. Her father became desperate, thinking his children were under the spell of a sorcerer.
An old lady visited their village and told them about the Nazarene Mission at Endzingeni and the workers there that had helped many people. As a last resort Lomafu's father agreed for her to go. Her health soon improved. Her father was then afraid to let her leave and requested that she stay there. She found the Lord and took the name Gladys. She was a brilliant student. After completing teacher's training at Manzini she returned to teach at a school in her home area. She fell in love with a handsome, popular and wealthy young man and became engaged to him. Her father favoured the marriage very much. Gladys, however, began to realize later that he was not a stable Christian.
One day while walking along a mountain trail to visit a sick pupil, she was singing a song about taking up the cross of Christ and the words spoke to her. Her fears of sickness, her fiancé and her father changed to love for the Lord and to children with leprosy. Instead of marrying she went to teach at Thembelihle Leper Colony in 1952. Her father was furious. It was a serious offense in Swazi law to break an engagement. Her fiancé threatened to abduct her and take her to court but God helped her through it. From there she felt God calling her to His work. She enrolled in the Bible College at Siteki where she was an honour student.[1]
On January 1, 1957 Petrus married Miss Gladys Lomafu Dlamini. She was enrolled at Bible College when they met. They had three sons and adopted a daughter.
Doors did not open easily for the Patos to go to minister among the Pedi people. Pato prayed saying he would be grateful if God would open the door for him to work there even if it was only for a few days. Consequently it happened almost like that. The Patos made preparations to go as missionaries to the Northern Sotho (Pedi) people at Ga-Malebogo, Blouberg, where there was a Nazarene mission. They arrived in 1961 and set to work learning the language and customs of the Gananwa people. God used them greatly during their ministry at Blouberg.[2] Pato tells about it: "God was with us as we worked amongst those people. We soon picked up their language. It was a joy to preach to them in their language and to see some of them come forward to kneel at the altar to give their lives to God in tears."
In 1963 they were asked to go to Arthurseat in the Northern Province to help open the Bible College to serve the Pedi and other peoples of South Africa. Pato continues the story: "Again the hand of God was upon us as we worked for Him in the College. Once the class session turned spontaneously into an earnest prayer session as though the students were at an altar. They prayed fervently." While there the Patos came to the Principal and requested that R2.00 be deducted monthly from their meager salary to help with the College operating expenses. The College was struggling financially.[3]
In 1965 the Patos felt that their ministry there was done and they moved to pastor the church at Pigg's Peak in eswatini. As the church was not able to support them adequately, Pato enrolled at the Nazarene Teachers' College in Manzini. There he obtained his Higher Primary Certificate. During those two years, from 1967 to 1968, Gladys pastored the church while Petrus visited once a month. After graduation he taught at the local Nazarene primary school and became the head teacher in 1971. He was still able to pastor the church satisfactorily.
In 1972 Pato was called back to teach at the Bible College in Siteki, and in 1973, he became Vice-Principal of the eswatini Nazarene Bible College. He cultivated a fervour for personal evangelism among the students. In 1974 a missionary, Rev. Ted Esselstyn, was riding with some of the College students. They stopped to pick up a hitchhiker. After about twenty minutes of animated conversation, a student leaned over and asked the driver to stop by the roadside. The hitchhiker was ready to repent and wanted to pray[4].
Pato spent a year (1973-74) studying at the Nazarene Bible College in Colorado Springs, CO, USA. He was the first Swazi Nazarene Church leader to take theological training in the U.S. Upon his return in 1975 he was appointed principal of Siteki Bible College. He writes about it: "God was with us in the College. He blessed us in several ways. The most important blessing I should mention to glorify God was God's hand working in the hearts and lives of the students. I was encouraged when I observed some students who earnestly sought for the experience of heart cleansing until they received it. They are staunch servants of the Lord even now (1998)." During his service at the College great progress was made in developing and upgrading the curricula for the diploma and certificate divisions.
In 1973 the ThB programme through Canadian Nazarene College was introduced at Siteki with Dr. Charles Gailey as Principal at that time. While he was Principal and teacher in the College, Pato enrolled in this programme and pursued it to completion. He says that God helped him through.
Gladys had qualified as a teacher up to Form three. She enrolled at the University of eswatini and graduated with a degree in education in October 1980. Following this she served as a lecturer at William Pitcher Teachers' College for eight years. In 1983 Pato accepted the call to pastor the large Sharpe Memorial Church in Manzini, eswatini, and served there for about six years.
The eswatini District divided in 1988 and Pato was elected Superintendent of the new Northern District. In 1991 the Matsulu Church in the Eastern Transvaaal, South Africa, called him as pastor and he became superintendent of the KaNgwane District in Mpumalanga (now the Sunrise Disrict). The Patos continued with this position until retirement. In June 1994 they retired at Matsulu (Southern Mpumalanga, South Africa) and began a new mission church.[5] In August 1996 they moved to Lilongwe Nazarene Bible College in Malawi, where Pato served as Academic Dean and teacher. Gladys taught in a private school.
Upon returning to Siteki from Malawi in 2000 Pato pastored for nine years at Sitsatsaweni until his final retirement due to illness in 2010 at the age of 80.[6]
Pato summarizes his life as follows: "I would like to thank God who has enabled me to work for Him full time for forty-two years up to the present (1998). For twenty of those years I was either, assistant, part time or full time pastor. For twenty-two years I have been fully engaged in teaching in Nazarene Bible Colleges and for about nine of those years was Principal of the Siteki Nazarene Bible College. Down through all these years I have experienced the faithfulness, love and presence of God in my life. Glory be to God!"
In 1998 they began making arrangements to build a home near Siteki, eswatini, in which to finally retire. Gladys stayed in eswatini to care for this. On two occasions thieves broke into the temporary two-room cottage where she lived and stole a roll of barbed wire, food supplies, clothing and some money.
Pato's illness worsened and he passed away in the early morning on July 2, 2012 at the age of 83 [7].
Paul S. Dayhoff
---
Notes:
Elizabeth Cole, Give me this mountain, (Kansas City, MO: Nazarene Publishing House, 1959), 52-55; Letter from Elizabeth Cole, January 1995.

Petrus Pato, Umphaphamisi (The Herald), Swazi-Zulu magazine of the Church of the Nazarene for eswatini and South Africa, (Florida, Transvaal, South Africa: Nazarene Publishing House), July-August 1961, 12.

Notes from Carol Zurcher.

Theodore P. Esselstyn, Cut From the African Rock: A Portrait of the Church of the Nazarene in Africa - 1974, (Kansas City, MO: Nazarene Publishing House, 1975), 129; Bill Moon, notes, August 14, 1995.

Petrus and Gladys Pato, letter, Matsulu, January 1996. Corrections were made on the whole eswatini section of this MSS.

Ellen Decker, e-mail of July 26, 2010.

Word sent by Hugh Friberg from Dumisile Shiba, e-mail of 26 July 2012; Obituary sent by Dr. Enoch Litswele.
---
This article is reproduced, with permission, from Living Stones In Africa: Pioneers of the Church of the Nazarene, revised edition, copyright © 1999, by Paul S. Dayhoff. All rights reserved.