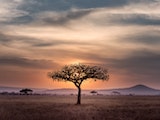 Evelyn Ramsey was a Church of the Nazarene missionary doctor. Born in 1923 in Richmond, Kentucky. Ramsey was educated at Trevecca Nazarene College, Nashville, Eastern Nazarene College, Wollaston, Massachusetts; Vanderbilt University. Nashville; and Tufts University School of Medicine, Boston. From 1956 to 1968 she served in the Raleigh Fitkin Nazarene Hospital in Manzini, Swaziland. In 1969 she accepted transfer to the Nazarene Hospital in Kudjip, Papua New Guinea. Here a lifelong interest in linguistics blossomed, and her missionary activities expanded into translation work. She had studied French, Greek, Hebrew, and German, and in Africa she had learned both Zulu and Swazi. For the previously unrecorded Middle Wahgi language of Papua New Guinea, she developed a dictionary and compiled a concordance of the New Testament and Psalms in Pidgin. Her skills in medicine and in linguistics made a lasting impact in both Swaziland and Papua New Guinea. Retiring in 1988, she returned to Indianapolis, Indiana, where she died.
Robert H. Scott
---
Bibliography
L David Duff, The Ramsey Covenant (1985); J. Fred Parker, Mission to the World (1988).
---
This article is reproduced, with permission, from Biographical Dictionary of Christian Missions, copyright © 1998, by Gerald H. Anderson, W. B. Eerdmans Publishing Company, Grand Rapids, Michigan. All rights reserved.