Classic DACB Collection
All articles created or submitted in the first twenty years of the project, from 1995 to 2015.
Fraser, Alexander Gordon (A)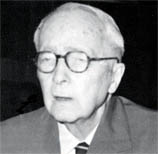 The Rev. Alexander Gordon Fraser (October 6, 1873-January 27, 1962) was the first principal (1924-35) of Achimota College, 6 miles (10 km) north of Accra, the institution out of which Achimota School and the University of Ghana grew.
He was born at Tillicourtry, Clackmannan, Scotland, in 1873, and was the son of Sir H. L. Fraser, who had at one time been the British lieutenant-governor of Bengal. He was educated at Marchiston Castle School, Edinburgh, and at Trinity College, Oxford, where he studied history. After leaving Oxford he joined the Church Missionary Society, and was sent to Uganda, where he arrived in January 1901. Upon his arrival, he was married to Beatrice Glass, on January 10, in the cathedral at Namirembe, just west of the Uganda capital of Kampala. He at once began educational work, all his teaching being given in Luganda, the language of the Baganda people. In this first six months he taught at different locations (including the Sese Islands in Lake Victoria) before settling down to teach at Mengo, the seat of the Buganda government in the southwest of Kampala. In 1903, however, the ill-health of his wife compelled the pair to resign from the Uganda mission.
In 1904 Fraser became principal of Trinity College at Kandy in Ceylon (now Sri Lanka), a Church Missionary Society grammar school which had fallen on evil days. In a few years he made it one of the best Christian schools not only in Ceylon, but in the Indian sub-continent as a whole. His educational ideas were largely novel at that time. They were : a) some of the best teachers must work in the junior classes; b) classes must be small enough, and the staff large enough, for teacher and pupils to know each other really well; c) the curriculum must suit the needs of Ceylon, not of England; science, and Ceylonese language and culture, were more important than Latin and Greek; d) a school should have an independent financial endowment, instead of depending upon fluctuating annual grants; e) a school should serve the local community by running such activities as dispensaries, literacy classes, and village clubs; f) education in a colonial system must prepare the people for independence.
He continued to act as principal of the college until 1924, although his service was subject to interruptions. In 1907 he was seriously ill for a time. In 1915 he was ordained, and subsequently served in France in World War I as an army chaplain from 1916-18. After the war he spent a year as chairman of a commission appointed to report on village education in India.
In 1924 Fraser was appointed principle of the projected government college at Achimota. The governor of the Gold Coast, Sir Gordon Guggisberg (q.v.), was proposing a college which should be independent of the government's education department, should accept both boys and girls, should take over the government teacher training college, and should as quickly as possible develop into a university. Fraser, accepting the principalship on condition that he should have Dr. J. E. K. Aggrey (q.v.) as a colleague, and that he should have a free hand in religion, vigorously applied the ideas that he had worked out in Ceylon. He developed Achimota into a co-educational college of about 600 students, ranging in age from infants to university graduates, and engaging in a wide range of activities. He laid special emphasis on social service, and on close contact between staff and students. He was allowed to choose his own staff, and picked people who were sympathetic to his own Christian outlook and to African aspirations. In 1930 he secured Achimota's complete freedom from government control; in 1935 the college produced its first university graduate.
After returning from Ahimota in 1935, Fraser became the warden of Newbattle Abbey in Midlothian, Scotland, from 1937-39. In 1940 he became chaplain of Gordonstoun, the public school in Morayshire, Scotland, but later the same year left for Jamaica, where he was principle of Highgate Teacher Training College, 23 miles (37 km) north of Kingston, from September 1941 to 1943. He returned to Gordonstoun again in 1943-44. From October 1944 to June 1946 he was curate to his son-in-law, the Rev. Roy McKay, at Goring-by-Sea, a suburb of Worthing, Sussex, England. In June 1946 he returned to Gordonstoun, and continued his "pastoral work" there until August 1948. He died at St. Leonards, Sussex, England, after long years of illness, in 1962.
Fraser was a great fighter and a great jester, but above all, a great man of prayer. He had immense faith in the capacity of the people of Asia and Africa, and in the value of Asian and African culture.
W. E. F. Ward
---
Bibliography
C. Kingsley Williams, Achimota: The Early Years 1924-48, Accra, 1962.
L. H. Offosu-Appiah, The Life of Dr. J. E. K. Agreey, Accra, 1975.
W. E. F. Ward, Fraser of Trinity and Achimota, Accra, 1965.
---
This article was reprinted from The Encyclopaedia Africana Dictionary of African Biography (in 20 Volumes). Volume One Ethiopia-Ghana, ©1997 by L. H. Ofosu-Appiah, editor-in-chief, Reference Publications Inc., New York, NY. All rights reserved.