Classic DACB Collection
All articles created or submitted in the first twenty years of the project, from 1995 to 2015.
Fraser, Alexander Gordon (B)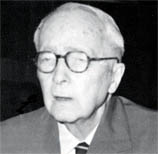 Alexander Fraser was a Church Missionary Society (CMS) missionary educator in Africa and Sri Lanka. He was born in Tillicoultry, Clackmannanshire, Scotland, son of an Indian government officer and grandson of a missionary. He was educated at Edinburgh University and Trinity College, Oxford. After an evangelical conversion, he served as a staff worker for the Student Volunteer Missionary Union (with J. H. Oldham, who became his brother-in-law). In 1900, despite his Presbyterian upbringing, he joined the CMS as an honorary lay missionary in Uganda. There he initiated a plan for improved education that eventually issued in the prestigious King's College, Budo. In 1903 his wife's health forced withdrawal and reassignment to Ceylon (Sri Lanka) where he was appointed principal of Trinity College, Kandy, which was then in a perilous state. Fraser rescued it, raised standards and discipline, deepened the links with Sri Lankan culture by introducing Sinhala and Tamil, and increased involvement with the local community. His service there lasted effectively until 1922, interrupted by two years spent as a wartime army chaplain (during which he was gassed in France). With Trinity recognized as a model Christian school, Fraser was appointed to lead a missionary commission to inquire into Indian educational policy. The published report (Village Education in India, 1920) anticipated many of the recommendations of the Phelps-Stokes commissions on West Africa, which soon followed, and which coincided with the vision of Sir Gordon Guggisberg, governor of the Gold Coast (Ghana). Through Oldham, Fraser was offered the principalship of Guggisberg's proposed new college at Achimota. Fraser accepted on the condition that J. E. K. Aggrey receive a senior post. Guggisberg (whom Fraser had led to Christian commitment), Aggrey, and Fraser made Achimota an institution unique in West Africa; it was publicly funded but independent of government, with a council involving the African community; it was marked by high academic standards, broad curriculum, public service, cultural relevance, and Christian ethos, and aimed toward ultimate university standards and status. Fraser, increasingly ill, left in 1935 and spent his later active life in adult education and school chaplaincy in Scotland and Jamaica. Inspirational, uncompromising, sometimes difficult, with intense if unconventional spirituality, and impatient of missionary and colonial orthodoxies, he was one of the outstanding educators of his time.
Andrew F. Walls
---
Bibliography
G. Guggisberg and A. G. Fraser, The Future of the Negro (1929).
W. E. F. Ward, Fraser of Trinity and Achimota (1965).
C. K. Williams, Achimota: The Early Years (1962).
R. E. Wrath, Guggisberg (1967).
---
This article is reproduced, with permission, from Biographical Dictionary of Christian Missions, copyright © 1998, by Gerald H. Anderson, W. B. Eerdmans Publishing Company, Grand Rapids, Michigan. All rights reserved.