Classic DACB Collection
All articles created or submitted in the first twenty years of the project, from 1995 to 2015.
Koyi, William Mtusane
Koyi was born near the Thomas River in South Africa, baptized as a Methodist around 1869, and educated at the Free Church of Scotland Lovedale Institute, Cape Province, South Africa, from 1871 to 1876. In 1876, he volunteered for service with the Livingstonia Mission in Malawi. He served briefly at Cape Maclear and Bandawe but is best remembered for his work among the Ngoni in the north. Because the Ngonis had their origins in South Africa, Koyi was very close to them culturally and linguistically, which proved to be vitally important in the early years of contact when no other missionary could speak their language. He gained their confidence (and especially the confidence of their chief, M'mbelwa) at a time of great tension and social change. He thus laid the foundation for the later work of W. A. Elmslie and Donald Fraser, pioneering the first permanent mission station among the Ngoni at Njuyu, where he died of tuberculosis. This was just at the time when the Ngoni, after several years of opposition, had agreed to the opening of schools in their territory. Koyi was undoubtedly one of the key figures in the evangelization of northern Malawi.
T. Jack Thompson
---
Bibliography
George H. Campbell, Lonely Warrior (1975); W. A. Elmslie, Among the Wild Ngoni (1899, 1970); T. Jack Thompson, True Love and Roots (1986, 1989) and Touching the Heart: Xhosa Evangelists to Malawi 1876 - 1888 (1997).
Source of photos: W. A. Elmslie, Among the Wild Ngoni (1899, 1970).
---
This article is reproduced, with permission, from Biographical Dictionary of Christian Missions, copyright © 1998, by Gerald H. Anderson, W. B. Eerdmans Publishing Company, Grand Rapids, Michigan. All rights reserved.
---
Photo Gallery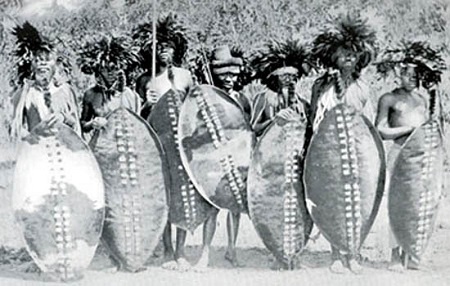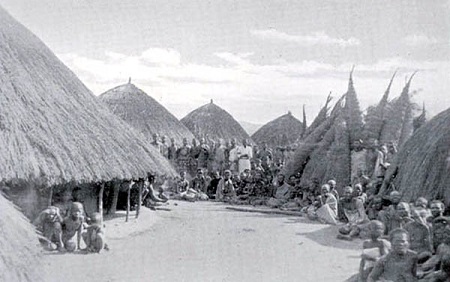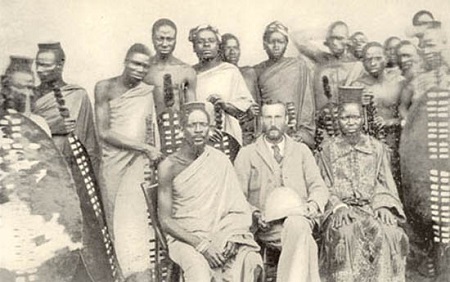 Xhosa evangelist to the Ngoni of Malawi.