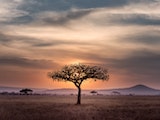 Jules Torrend was a Jesuit missionary in Africa. Born in Saint Privat d'Allier, France, Torrend entered the Society of Jesus in 1878 and was ordained in 1892. He served in South Africa (1882-1888), in the Zambesi mission, in Portuguese Mozambique (1894-1905), and in Rhodesia (1905-1936). A missionary with a pioneering spirit, he became famous for his ethnological and linguistic works. He published grammars of various languages in southern Africa, dictionaries, textbooks, articles in specialized journals (such as Études, Anthropos, Studi glottologici italiani, Journal of the African Society) and numerous missionary reports in French, Italian, German, and English missionary magazines. His Comparative Grammar of the South African Bantu Languages (1891) compared and analyzed more than 30 (sometimes up to 48) languages. His Nouvelles études bantoues, comprenant surtout des recherches sur les principes de la classification des substantifs dans les langues de l'Afrique australe was widely read. It was published in an abridged version by De Gregorio and in full by P. van Ginneken (see J. v. Ginneken, "Les classes nominales des langues bantoues," Anthropos 8 [1913]: 151-164; 9 [1914): 781-800).
Karl Müller, SVD
---
Bibliography
P. Schebesta, Portugals Konquistamission in Südostafrika (1966), pp. 334-337.
M. Schulien, "Necrologia: P. Giulio Torrend SJ," Annali Lateranensi 1(1937): 275-280.
---
This article is reproduced, with permission, from Biographical Dictionary of Christian Missions, copyright © 1998, by Gerald H. Anderson, W. B. Eerdmans Publishing Company, Grand Rapids, Michigan. All rights reserved.