Foloki, Ezekiel Miduwo-Eyoumokumo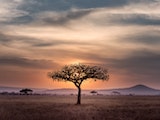 Birth and Rebirth
Ezekiel Miduwo-Eyoumokumo Foloki was born on January 6, 1943 to the family of Pa Kala Isaac Foloki and Mama Deborah Bailo née Belele of Opuba in Arogbo-Ijaw kingdom, Ese-Odo local government Area of Ondo. "Ugboukuro" means "strongman in battle." Miduwo-Eyoumokumo simply means "Don't make me cry or [go] sorrowing." The story behind his name was that at his birth, he seemed to be a kind of dying son. "Abiku" was a traditional belief according to which the parents were instructing him not to make them cry. According to Ezekiel Kemebraofaye, his son, he was abandoned by the fireside for days before he came back to life, hence the name "Miduwo-Eyoumokumo."
Ezekiel Miduwo-Eyoumokumo Foloki was an Ijaw man who lived in the riverine area of the southeastern and western part of Ese-odo Local Government Area of Ondo State in Nigeria. The Ijaws occupy the area between latitude 6N and 20N and longitude 45E and 15E of Greenwich Meridian. To the west, Arogbo Ijaw area is bounded by Mashin Lagoon, Ghoroghoro and Igongbo creeks, to the east by Egbemo Ijaw; to the north by such towns as Igbekebo, Kiribo, Gbeleju, and Ijuosun and to the south by the Atlantic western towns of the Ilajes.
It is important to note that he was a member of the First African Church Mission (FACM) since his parents, Isaac Kala and Bailo, were members too. He grew up in the church to become a warder who bears the cross for the bishop (cross bearer). He dedicatedly and joyfully worshipped God but had a question that troubled his heart. He noted the practices in the church where he belonged and the instruction in the Bible and could not reconcile them. He read "You shall not bow yourself down to any other God beside me"(Exodus 20:3-5), which he found incongruous with what he was doing as a cross bearer, as he went before the bishop to bow at the Holy of Holies. Hence, he had no peace until he met a primary school teacher who was posted to his school who lived in his father's house. The newly posted teacher was a Baptist named E. A Moro of First Baptist Church Ajapa, who led him to Christ. Foloki was converted on December 19, 1965. He was baptized on June 26, 1967 at First Baptist Church Opuba, by the late Reverend P. O Adebanwi.
His Call To The Ministry
Before detailing how he was called to the gospel ministry, it is essential to note that Ezekiel's father never wanted him to be educated. His father wanted him to become a palmwine tapper, probably because of the financial implications of formal education coupled with the need to raise a little income to support twenty children. As a result, the father wanted him to work tapping wine to bring in money and ease the financial stress on the family. Since Ezekiel would not need a formal education to be a palmwine tapper there was no reason for him to be educated at the time. It is important to note that Ezekiel Miduwo-Eyoumokumo Foloki was number six among his siblings. His mother alone gave birth to fourteen children but only five of them survived.
Despite his father's decision, Ezekiel's love for education did not wane. He was adamant and cried for several days until his mother, Bailo, eventually supported his aspiration to be educated. He was enrolled in UNA Primary School in 1965 where he started his education journey. His siblings were Maclean, Sarah Ebiofini (née Foloki), Sinah Yanbor (née Foloki), Philip, Gbakoseigha Arigidi (née Foloki), and Anthony Ebibotei. It should also be noted that Ezekiel Miduwo-Eyoumokumo Foloki and Anthony Ebibotei were the two graduates in the family among his siblings.
Ezekiel Miduwo-Eyoumokumo Foloki received a call into the gospel ministry in 1971. As a result of his call, he attended the first degree awarding institution in Nigeria, Nigerian Baptist Theological Seminary (NBTS), Ogbomoso, between 1971 and 1974 to obtain a Certificate in Theology. NBTS was an overseas campus of Southern Baptist Theological Seminary, Louisville Kentucky, in the United States of America. His quest for knowledge and effectiveness prompted him to further his education at the Teacher Training College, Ode-Aye between 1977 and 1979. He later sat for the West Africa School Certificate in 1989.
His quest for effectiveness in ministry propelled him to seek further theological training at postgraduate levels while he served as church pastor, missionary, and church planter.
Family Life
He married Phoebe Eyinara Foloki (née Yanbor) in 1967 and they were blessed with two children. The first, Thank God Gamobowei Foloki, is a Baptist pastor and currently chairman of the Pastor's Fellowship of Ondo State Baptist Conference. He had also served as moderator of Arogbo Ijaw Baptist Association for eight years. Their second child was Alice Ebiwoni Gbalubi (née Foloki), an educationist. His wife Phoebe died during childbirth on May 25, 1980 at Ajapa.
In 1982, Ezekiel Miduwo-Eyoumokumo Foloki married Doris Erifibai-Kepowei (née Ajuesi). The marriage was blessed with six children: one girl, Victoria Ebiemoemi Etuk (née Foloki), a senior police officer, and five boys, Ezekiel Kemebraofaye Jr, currently studying at Nigerian Baptist Theological Seminary, Ogbomoso; Francis Maaebi, an engineer with an oil firm; God's Blessing Tamarau-Miyensintei, an educationist; Victor Eseimobogha, a graduate, and Precious Tamarau-Etorukoriemi, an undergraduate. This of course attests to the fact that all his children were educated and are doing well in their various fields and specializations. His wife, Doris Erifibai-Kepowei Foloki (née Ajuesi) is known to be a very intelligent woman and who worked hard to support her missionary husband in training all her children well in all areas. She is known to be diligent, faithful, loyal, honest, and peace loving—she is a "woman of a noble character" as described in Proverbs 31:10-31.
His Education
Ezekiel Miduwo-Eyoumokumo Foloki received his elementary education at the UNA primary school Akpata/Opuba between 1956 and 1961. He proceeded to Zion C & S Secondary Modern School, Ugbonla (Modern II certificate), between 1963 and 1965 for his post primary school. He answered the call to ministry and attended the first degree awarding institution in Nigeria, Nigerian Baptist Theological Seminary (NBTSO), in a certificate in theology program between 1971 and 1974. His quest for higher education led him to what was then called Okitipupa Divisional Teacher's Training College, Ode-Aye to pursue a Grade II Teacher's certificate from 1977 to 1979. He also sat for GCE 0 level in 1981, 1983, and the West African Senior School Certificate Examination (WAASCE) in 1985. He then attended the Nigerian Baptist Theological Seminary, Ogbomoso,where he received his first degree in 1989 and a Master of Arts in Theological Studies (M.A.T.S. degree) in 2000.
Ministerial Enterprise
It is essential to note that he started work as a steward with an oil company from 1965 to 1966, later as a timber clerk from 1967 to 1971. Then he worked as a pupil teacher of UNA primary school Ajapa and as one of the pioneer teachers of Okhuba-Ama High School, Ajapa in 1979 and 1980 before becoming a gospel minister.
Ezekiel Miduwo-Eyoumokumo Foloki began his pastoral work as a pioneer pastor of Aipo Baptist Church, Ogbomoso between 1971 and 1974 as a student pastor. At the completion of his course in the seminary, he worked as a traveling pastor of First Baptist Churches Ajapa, Opuba and Ukpe in Arogbo-Ijaw. Between 1974 and 1976, he also pastored FBC, Ode-Aye, Okitipupa from 1977 to 1979. In 1985 when he went for further studies, he also served as pastor at Irepodun Baptist Church, Ojatitun Ogbomoso from 1985 to 1989. When Arogbo Ijaw Baptist Home Mission Field was officially opened, Ezekiel Miduwo-Eyoumokumo Foloki was appointed as the pioneer pastor in July 1980 until the mission field was granted autonomy in December 2005. He was among the first set of missionaries that were transferred in the Nigeria Baptist Convention. He was transferred as a missionary to Southern Ijaw Home Mission Field in January 2006 and retired in December 2007. He was the first indigenous pastor of First Baptist Church, Ajapa from 1984 to 1985.
His Ordination
He was ordained on November 29, 1992 at First Baptist Church, Ajapa into a full gospel ministry, which indicated that his ministry was without limitation as a trained Baptist missionary in church planting activities. As soon as Reverend Ezekiel Miduwo-Eyoumokumo Foloki became a pastor, he began to exhibit his Christian leadership in the Arogbo Ijaw Baptist Association in Ogbomoso, Ilaje Kingdom, and the Southern Ijaw Home Mission Field. Through his missionary activities, the Lord used him to organize Bible studies, outreach initiatives in towns and villages in Arogbo Ijaw Kingdom, Ilaje land and southern Ijaw in Bayelsa State.
He planted and co-planted many Baptist Churches in such places as Awokiduro, Ogbomoso, and Igbokoda. [1] All these Baptist churches are all thriving to date except First Baptist Church Gbaraungbini which defied all efforts to awaken it on the part of one of his sons, Thank God Foloki who is an ordained minister and currently a Baptist Association Moderator. It is expedient to note that the last church he planted in Arogbo Ijaw before he was transfered is Gateway Baptist Church, Agadagba-Obon. It is being pastored by his first son, Foloki Thank God and the church is growing. Aside from being a missionary, it is essential to note that Ezekiel Miduwo-Eyoumokumo Foloki served in notable positions in churches, colleges, and seminaries. [2] He also wrote several unpublished manuscripts on missions and church. [3]
It is worthy to note that Ezekiel Miduwo-Eyoumokumo Foloki had a passion for youth development and as a result he encouraged the youth to answer the gospel call. His encouragement yielded bountiful results. The following are some of the youths who answered the call to gospel ministries through him: G. I. Jide, Smart Osoloso, Akanbi, Obateru Ajayi Saturday, Peter Oyedemi, Oyeniran, Benjamin Adeoye, Jowei Eboh, Pughikumo Akpona, and Donmini Ebidighi. They are all ordained into full gospel ministry and five of them have terminal degrees. While he developed others, his eldest biological son was not left out and his second biological son is also currently undergoing theological training at the Nigerian Baptist Theological Seminary, Ogbomoso.
His Testimonial
Testimonies abound about his personality. He was considered a humble person, especially in his service. His wife, Doris Erefibaikepowei Foloki, describes him as loving, caring, peaceful, and law-abiding. His first son from his first wife, Thank God Gaamobowei Foloki, asserted that he was a prayerful, meek, and humble father of Arogbo Ijaw Baptist Missions. He further noted that this was the case in the Baptist Family where, because of his humility, he was able to obey instructions and sat under the teachings and ministrations of his son for two and half years at Gateway Baptist Church. He called his son a "missions icon." He confirmed that his son impacted his life by continuing from where he had stopped in the ministry. He noted that after 2007 he stopped calling his son by name but softly called him "my Pastor" and claimed that he accepted his wife as Toubou (Daughter).
He served as a missionary from 1980 to 2005 (25 years) at Arogbo Ijaw, and from 2006-2008 at Southern Ijaw Home Mission Fields (2 years). He was also known as an intercessor for ministrations, outings, and studies for his children. Foloki Victor Eseimobogha (his son), recognizes him as a missionary par excellence with a heart of gold, a cheerful giver, an obedient servant of God, and a devoted, passionate missionary of riverine mission (Arogbo Ijaw Baptist Association & Ondo State Baptist Conference and Southern Ijaw of Bayelsa). He was always ready for kingdom work. The first daughter in-law asserted that he was gentle and very courageously spoke the word of hope and courage. He was truly a missionary who sowed seeds of mission into the life of the family.
He devoted the greater part of his career to nurturing young people through teaching and monitoring them at all levels. To Uguoji Olambo Smart, his counsel in many situations made him overcome hard and trying times. His telephone calls, prayers, gifts, and the support he gave him that made him escape dangers cannot be forgotten. Lawrence O. Akande referred to him as the first Ijaw man to have received theological education but it also paved the way for other Ijaw men.[4] John Ayo Oladapo, former President, Ondo State Baptist Conference, described him as a brave soldier of the kingdom who fought a good fight and won a good race. Ezekiel Kemebraofaye Foloki Jr., his son, also described him as a righteous man who remains his role model despite the fact that he refused the seminary form his father brought him several times because he was yet to agree with the call of God upon his life. He eventually yielded to the call. He chose to see his father as a true prophet of God whose prophecies are being fulfilled.
Israel C. Obieje, former director of Global Mission Board / Nigerian Baptist Convention, who worked with Ezekiel Miduwo-Eyoumokumo Foloki as his mission director during his closing years as a missionary of the Nigerian Baptist Convention asserted that he belonged to the erstwhile breed of maverick missionaries of the NBC. He was in the same class as Reverends Akah, Ogulaza, Zamani, Akpobeme, and others who engaged in mission work and were instrumental in the planting of several churches on the riverine Arogbo Ijaw and Southern Ijaw Communities in the Ondo and Bayelsa States, extending to the Ilaje Communities. He further noted that in his church planting efforts he was not deterred by the ethnic clashes and conflicts between the Arogbo Ijaw and the Ilaje, being an Arogbo indigene. This was true until his life was in great danger due to the communal conflict which limited his missionary exploits to Arogbo Ijaw environs. This then made room for an Ilaje indigene, G. M. Ogunsemore, to become a missionary in Ilajeland. He confirmed that Foloki served very well under three mission directors: E. Oku, E. A. Udoh, and Isreal C. Obieje. And he was appreciated for his boat ministry through which he gave free rides to people in his motor boat. While traveling, he reached out to them with the Gospel of salvation and several souls were won and delivered from sin as a result.
In addition, Chaplain Smart Joseph Osholoso, a pastor who worked with him in the Arogbo mission field, stated that he was a great hero who cannot be forgotten for generations to come because he left footprints not just on the sand but also a memory in the hearts of men. Also, according to a deacon, Segun Babayemi of New Life Baptist Church Isolo in Lagos, Ezekiel Miduwo-Eyoumokumo Foloki, lived the totality of his life as a rural missionary and a lover of the gospel of Christ, He imparted life as they travelled together for mission.
Foloki Rhoda, his granddaughter, asserted that "Ezekiel M. Foloki was a hard-working man of God in his lifetime. He was very disciplined and firm in the faith. He had passion for the gospel, was very humble, and a friend to both young and old. He played with and smiled at everyone who came his way. He was a very hospitable, generous, loving grandfather who advised people. Grandpa was the best at the things he did. He was humble to a fault, a friend to children of any age group, and a missionary to the Ijaw Nation." Samuel Ebidigbih emphasized that "he was a committed and gallant soldier of Christ, who served God and humanity with humility."
He was called home on Wednesday, January 3, 2013 at the age of seventy. Ezekiel Miduwo-Eyoumokumo was a great man of God who is reconciling the alienated back to Himself through various means in all generations. God called Ezekiel out of darkness into His marvelous light and used him to expand his kingdom faithfully on earth.
Conclusion
As this biography is brought to a close, it is pertinent to note that each person will be remembered for whatever he or she has done in life, and that eternity will eventually reveal every detail either covered or misunderstood and badly projected by anyone for whatever reason. As such, each person should live rightly in the presence of the almighty and sovereign ruler of the universe. The testimonies of people around him projected him as a man of God who worked assiduously for the expansion of God's kingdom with all that God endowed him. It is quite amazing to note that all his children are well educated and cared for despite the limited resources available to him as a missionary. He was prudent and managed his resources well.
Marian Adewemimo Ishola
---
Notes:
The full list of churches is:

First Baptist Church, Ebijimi in Ilaje LG in 1982
First Baptist Church, Awodikuro in 1986
Oke-Alapata Baptist Church, Ogbomoso in 1987
First Baptist Church, Asere/Otuwokubu in 1988
First Baptist Church, Igbokoda in Ilaje Local Government in 1992
Ebenezer Baptist Church Arogbo in 1996
Baptist Church Gbaraungbini in 2002
God's Grace Baptist Church, Adolosemo III in 2003
First Baptist Church, Adolosemo IV in 2004
Gateway Baptist Church Agadagba–Obon in 2005
Nazareth Baptist Church, Amassoma in 2006
United Baptist Church, Nembe in 2007
Baptist Church, Tebudaba in 2008.

The list of notable positions includes:

Public Relation Officer, Imole Olorun Ntan Baptist Association Ogbomoso, 1972 – 1975
Public Relation Officer, Arogbo Ijaw Baptist Association, 1974 – 1975
President, Arogbo Ijaw Students Ondo Divisional Teacher Training College, Ode-Aye, 1978-79
President, Opuba Student Union, Opuba – Arogbo, 1981 – 1983
Vice Chairman, Ondo State Baptist Conference, 1983 – 1985
President, Missionary Volunteers Fellowship (MVF) NBTS, 1987-89
Treasurer, Student Body Government Nigerian Baptist Theological Seminary, Ogbomoso, 1988, 1999
Consultant, Arogbo Ijaw Baptist Association, 1999 – 2005.

His unpublished work includes:

"Home missions as part of world mission," a paper presented at Nigeria Baptist Ministers Conference 1985
"Baptist work in Arogbo Ijaw," which was a degree essay presented to the faculty of the Nigeria Baptist Theological Seminary, Ogbomoso
"Hindrances Confronting Christianity in Arogbo Ijaw: a Challenge to the Nigeria Baptist Convention," which was his Master of Arts in Theological Studies Thesis in 2002.

These include:

G. I. Jide
Champlain J. S. Osholosho
Jowei Eboh, A. W. Pughikumo
Thank God Foloki (his son)
Ebikedoumini Ebidighi
Barrister Timiniwei M. Ekuasemi
Victor Shake, Success Monde
Foloki Ezekiel Kemebraofaye Jr. (his son who is currently a student of The Nigeria Baptist Theological Seminary, Ogbomoso).
Bibliography:
Akande, Lawrence. O. Interview, August 28, 2022.
Babayemi, 'Segun. Interview, September 3, 2022.
Ebidighi, Samuel Kuro. Interview, September 6, 2022.
Federal Wonni (chaplain, Corps Theological Academy). Interview, August 26, 2022.
Foloki, Doris (wife). Interview, August 26, 2022.
Foloki, Rhoda (granddaughter). Interview, September 21, 2022.
Foloki, Victor Eseimobogha. Interview, September 1, 2022.
Foloki, Thank God (First son). Interview, September 13, 2022.
Foloki, Ezekiel (First son of Doris). Interview, August 28, 2022.
Obieje, Israel C. (Former Director of Global Mission Board/ Nigerian Baptist Convention). Interview, August 28, 2022.
Olambo, Uguoji Smart. Interview, August 28, 2022.
Osholosho, Chapman Smart. Interview, September 13, 2022.
---
This article, received in 2023, was written by Marian Adewemimo Ishola, a lecturer in the Department of Practical Theology, co-ordinator of the Supervised Ministry Experience at the Nigerian Baptist Theological Seminary Ogbomoso, Oyo State, Nigeria.