Classic DACB Collection
All articles created or submitted in the first twenty years of the project, from 1995 to 2015.
Hinderer, David and Anna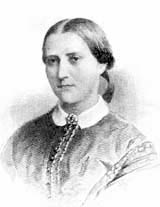 David and Anna Hinderer were missionaries in Yorubaland (now in Nigeria). David came from rural Württemberg, near Schorndorf, Germany, and trained at the Basel Mission seminary. Accepted by the Church Missionary Society, he entered their training college in London in 1846 and received Anglican ordination (deacon 1847, priest 1848). He joined the Yoruba mission in 1849, with a view to expanding the work up the Niger to Hausaland. Since Henry Townsend was absent in England, Hinderer was first stationed at Abeokuta, where, like Townsend, he concluded that Ibadan City, rather than Hausaland, was the proper target of expansion. In 1851 he was the first Western visitor to Ibadan. On sick leave in England next year, he married Anna Martin. Born in Hempnall, Norfolk, and early left motherless, Anna was living in the family of Francis Cunningham, vicar of Lowestoft, a connection by marriage of T. F. Buxton.
The Hinderers went to Yorubaland in 1856, opening work in Ibadan. Though their reception was cordial, the Christian response was not spectacular. The small church that emerged, however, was later to blossom under Daniel Olubi, who himself grew up in the Hinderer household. The striking characteristic of the Hinderers was human warmth; the made friends readily-among them Olubi, J. C. Akielle, Henry and Samuel Johnson, and others who became leading lights in the West African churches. Long-standing mutual affection bound Anna and the many children who lived in or visited their compound. David became an effective translator and as the mission's Hebraist, its chief Old Testament reviser.
The Ijaye War long clouded their work. Abeokuta and Ibadan were on opposing sides, and Hinderer lamented the missionary tendency, illustrated in Townsend, to take Abeokuta's part. The war circumscribed missionary activity, and the Hinderers were cut off for several years from colleagues, mission headquarters, money, and supplies, with David at times in real danger. They finally left Ibadan in 1869, the city having resisted pressure from Abeokuta to expel them in the Ifole-the movement for expulsion of all whites. Both were broken in health, and they retired in England to take pastoral charge of the village of Martham, Norfolk. Here Anna died. David returned to Yorubaland in 1874, laying the foundation of the church in Ondo and other areas east of Lagos. He finally retired in 1877, while continuing to work on Yoruba translation. A memoir based on Anna's journal and letters became a popular and much-quoted classic of women's missionary work.
Andrew F. Walls
---
Bibliography
J. F. Ajayi, Christian Missions in Nigeria, 1841-1891 (1965).
S. O. Biobaku, The Egba and Their Neighbours, 1842-1872 (1957).
CMS Register of Missionaries, no. 391.
[Anna Hinderer], Seventeen Years in Yoruba Country, R. B. Hone, ed. (1872).
Ellen Thorp, Swelling of Jordan (1950.
a novel based on Anna Hinderer's life).
---
This article is reproduced, with permission, from Biographical Dictionary of Christian Missions, copyright © 1998, by Gerald H. Anderson, W. B. Eerdmans Publishing Company, Grand Rapids, Michigan. All rights reserved.
---
Photo Gallery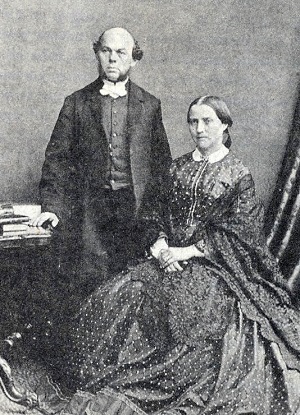 [1] Taken from Hone, R.B. Seventeen Years in the Yoruba Country: Memorials of Anna Hinderer. London: The Religious Tract Society, 1872.
[2] Taken from The Church Mission Society and World Christianity, 1799-1999, eds. Kevin Ward and Brian Stanley. Grand Rapids: William B. Eerdmans Publishing/Richmond (UK): Curzon Press,
Used with permission from the Church Mission Society Archives (www.cms-uk.org).