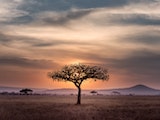 Born in 1910 to the family of Ekpenyong Oku Eyo of Mbarakom Creek Town, Calabar, he was a civil servant in the Civil Service of the Eastern Region. He rose to the post of the secretary of the scholarship board in the Premier's Office. He got married to Madam Iquo Effiong and has a son.
He joined the Eternal Sacred Order of the Cherubim and Seraphim in 1955 in Enugu and on retirement in 1965, he returned to Calabar. He was then of the rank of an Evangelist in the Church. Upon his return, he had to head the church as the Most Elder. He held the church together until after the civil war when other Elders and members from the war zones came to join in the service. In his time after the war, Calabar was created as a district in Umuahia Province of the church, a status that the church in Calabar maintained until 1974 when it was accorded a full Provincial status. Thus, he became the first Provincial Chairman of Calabar province. He died on the 7th of March, 1977.[1]
Ekpenyong Eyo Oku
---
Notes:
Interview with Etim Okon by writer.
Sources:
Emuchay, N. Functions of the Church Administrators
Famidumu, E. Olu. Moses Orimolade Tunolase
Okwu, E. C. and Alex Amaramiro. 'Called to serve' Biography of Dr. G. I. M. Otubu. Owerri: Colon Concepts Ltd, 1996.
Omayajowo, J. Akinyele. Cherubim and Seraphim: History of an African Independent Church. New York: NOK Publishers International, 1982.
Otubu, J. A. M. Book of Liturgical Practices for ESOCS.
---
This biography is reprinted with permission from: Ekpenyong Eyo Oku, "The History of the Eternal Sacred Order of the Cherubim and Seraphim Church (ESOCS)" in Calabar, Nigeria" in The History of African Independent Churches - Book One, eds., Mary Bjork, Lynn Hansen and Thomas A. Oduro, (Accra: Type Company Limited, 2022), 431-451. This biography has been edited for posting on the DACB website. All rights reserved.