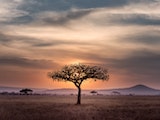 Melchior Renner was a pioneer German missionary in Sierra Leone. Renner was one of two German Lutherans who became the earliest missionaries of the Church Missionary Society (CMS) in West Africa. Recruited in 1801 by the Berlin Mission seminary, accepted by CMS, and given Lutheran orders in 1803, he was sent to Freetown, Sierra Leone, in 1804. At the society's urging, in 1808 he founded a station on the mission frontier to the north, located on the Rio Pongas among the Susu people. He attempted to study the Susu language and ran schools with his wife, who was of African extraction. But the mission was judged to be unsuccessful, and in 1815 he returned to Freetown where he served churches in the Sierra Leone peninsula. He lived in Africa until his death.
P.E. H. Hair
---
Bibliography
CMS Register (1905).
Charles Hole, The Early History of the CMS… to 1814 (1896.
S. A. Walker, Missions in Western Africa (1845).
Renner materials are held in the CMS archives, Univ. of Birmingham.
---
This article is reproduced, with permission, from Biographical Dictionary of Christian Missions, copyright © 1998, by Gerald H. Anderson, W. B. Eerdmans Publishing Company, Grand Rapids, Michigan. All rights reserved.