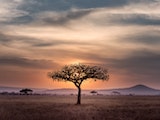 Jakob Friedrich Schön was a German-born missionary linguist and pioneer in West African language studies. Schön was trained at the Basel Mission seminary and the Church Missionary Society college at Islington, London. After he was ordained in the Church of England, he was sent to Freetown, Sierra Leone, in 1832 and worked in the peninsula until 1847. When ill-health obliged him to leave West Africa, he settled at Chatham, England, where chaplaincies at the naval base gave him time for linguistic research. In 1854 he became a naturalized British subject.
While in Sierra Leone Schön first studied the local Bullom language (his first wife was the daughter of Gustavus Nyländer, the pioneer of Bullom studies). In 1841 he served as principal CMS representative on the Niger Expedition inspired by Thomas Fowell Buxton, on which he and Samuel *Crowther carried out a reconnaissance of the languages of the lower Niger. In Freetown he had begun to study the Ibo and Hausa languages, and on his return he concentrated on the latter as his life's work. His first publication in Hausa was published in 1843, his last in 1888. Schön was "the great discoverer of the Hausa language," declared the French West African scholar Maurice Delafosse. His Hausa writings earned him a gold medal from the Institut de France in 1877, and in 1884 he was awarded an honorary Oxford D.D. At Chatham, for 40 years he also acted as unpaid advisor and editor with respect to most of the linguistic work of the CMS missionaries in West Africa. His scholarship was sound, if limited by lack of linguistic training. His formal connection with the CMS ceased in 1853, but he remained devoted to the mission cause.
P.E. H. Hair
---
Bibliography
Allgemeine Deutsche Biographie (1967-1971).
Church Missionary Intelligencer, May 1889, pp. 305-306.
CMS Register (1905).
P. E. H. Hair, The Early Study of Nigerian Languages (2d ed., 1995).
E. Stock, History of the Church Missionary Society (1899).
Schön materials are held in the CMS archives, Univ. of Birmingham.
---
This article is reproduced, with permission, from Biographical Dictionary of Christian Missions, copyright © 1998, by Gerald H. Anderson, W. B. Eerdmans Publishing Company, Grand Rapids, Michigan. All rights reserved.