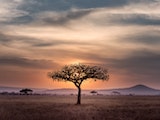 Albert Perbal was a Catholic missiologist. Born in France at Harcourt, Nancy, Perbal entered the Missionary Oblates of Mary Immaculate (OMI) in 1902. In 1919 he was appointed private secretary to Augustin Dontenwill, the superior general of OMI, whom he accompanied to South Africa in 1922. His journal of the trip was published in Petites Annales des OMI. He served in Rome as superior of the International Oblate Scholasticate from 1924 to 1930. In 1930 he was named head of the Secretariat of Oblate Missions in Rome and of the Press Office. He was also in charge of the periodical Missions des Missionares OMI. In 1932 he served as secretary of the Conference Romaines des Missions Catholiques Africaines and as director of the periodical Africanae fraternae Ephimerides Romanae. The same year he was appointed professor at the Missiological Institute of Propaganda Fide. In 1934 he founded the bulletin Agence Romaine des OMI. From 1934 to 1939 he was put in charge of courses at the Institut Catholique de Paris. In 1941 he was appointed consultant of Propaganda Fide and made vice-president of the Missiological Institute of Propaganda Fide. At the institute he taught introduction to missiology and Islam; in the years following 1941 he organized the missiological curriculum. He retired in 1954.
Willi Henkel, OMI
---
Bibliography
Albert Perbal, Premières leçons de théologie missionnaire (1935), What Is Missiology? (1935), Les missionnaires français et le nationalisme (1939), Prime lezioni di teologia missionaria (1941), Ritorno alle fonti (1942), and Lo studio delle missioni (1946). Gaston Carrière, "Albert Perbal, O.M.I., missiologue," Revue de l'Université d'Ottawa 42 (1972): 162-166; André Seumois, "Le P. Albert Perbal O.M.I., 1884-1971," NZM 28 (1972): 133-135, and "Albert Perbal O.M.I. et l'Institut Scientifique Missionnaire (1932-1954)," Euntes Docete 39 (1986): 221-238 (includes a bibliography of Perbal with some 260 titles).
---
This article is reproduced, with permission, from Biographical Dictionary of Christian Missions, copyright © 1998, by Gerald H. Anderson, W. B. Eerdmans Publishing Company, Grand Rapids, Michigan. All rights reserved.