Classic DACB Collection
All articles created or submitted in the first twenty years of the project, from 1995 to 2015.
Taylor, George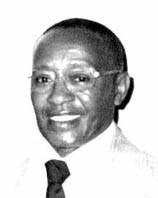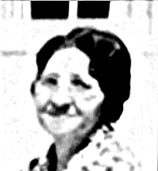 George Taylor was born in Malay Camp, a ramshackle suburb of Johannesburg, close to the center of the city. He was raised by his grandparents as his parents were divorced. His sister carried him on her back to Sunday School when he was young. However as Sunday School was only for children he stopped attending at the age of fourteen. He learned to survive in extremely dangerous circumstances. Because of financial pressure he had to drop out of high school and go to work in a shoe factory.
When World War II started he became totally obsessed with ideas of adventure and travelling. Pretending to be older than he actually was, he enlisted in the defense force and served in North Africa and Italy. He received honourable mention for distinguished service and the appreciation of King George VI.[1] Returning home after the war he continued living an unchristian lifestyle.
A friend, Mr. Benny Nelson, invited him to a tent pitched near the old Grand Bioscope. At first he was unaffected but he returned to the meetings and, through the preaching of the Nazarene missionary, Rev. Morris Chalfant, gave his heart to the Lord on July 29, 1950. On Friday evening, his old friends came to his home. He told them that they could stay but he was going to church.
He began fervently and enthusiastically witnessing for the Lord, working with the missionaries at Kliptown and other preaching points in and around Johannesburg, and many young people were led to the Lord. Some of these later became pastors. Six months later he felt God's call to the ministry. Taylor found the experience of entire sanctification and in 1954 enrolled at Rehoboth Nazarene Bible College, Chloorkop, north of Johannesburg. He was in the first graduating class. In 1956, he married Miss Mavis Bhyat (1927-2001) while he was still a student in Bible College.[2] They had six children: Llewellyn, Meryl, Gordon, Sharon, Michael, and Alrene.
They helped to found churches at Kimberley (Northern Cape), Pretoria, and Payneville (Springs, East Rand), and pastored the Noordgesig and Newclare Churches (Johannesburg). They pastored at Kliptown (Johannesburg) for ten years and Taylor was ordained by Dr. G. B. Williamson in 1961.
Many young people heard their call to the Lord's work through the ministry of George Taylor. Among them were Edwin van Zeeburg, Carver Pop and Rashadien Benjamin. In 1973, Taylor was elected the first district superintendent of the Northern District. He served for nine years and then pastored the Newclare Church.[3]
In 1987 it was said of him,
"Though small in physical body, he bears the quiet confidence of a man who has gained spiritual maturity over the period of many difficult and dedicated years, and stands spiritually tall and majestic as one of the finest leaders among the Coloured and Indian people of South Africa…In his unhurried delivery of the Word of God, he could speak to large audiences and converse with individuals for unusually lengthy periods. Those who listen to him, however, find him interesting and are never tired of hearing him."[4]
George Taylor lived with a spirit of great humility. His true greatness was his remarkable ability to deal with all types of people with patience and kindness. He dealt with every problem with adroitness, diplomacy and consummate skill and had time for everyone.
He was popular with young people and children, joining them in hearty play or laughter even if the joke was on him. He had a phenomenal memory and without notes could retain intricate business conversations lasting several hours and could work under heavy pressure with patience and meekness.
He was always very careful to explain what he said so as to avoid being misunderstood. A standard joke at preachers' meetings was, "If George Taylor were to tell about an apple that fell from a tree, he would describe it in such detail that by the time he was through, the apple would be rotten."[5]
Mrs. Melanie van Heerden (1960-), a niece of George Taylor who had married Mr. Suleiman van Heerden (1963-), a Muslim, became a Christian along with her husband. [6]
Rev. Pat Paulse reported that he had once heard George Taylor say, "Do your best to win for the Lamb the reward of His suffering." This was a great inspiration to him as a young man to always do his best. George Taylor compassionately dried the tears of many pastors and missionaries and rejoiced with them in times of joy and victory.[7]
Of George Taylor, S. Moonsamy wrote, "Rev. George Taylor has seen the growth of the Church of the Nazarene over a period of twenty-five years; spreading its branches from Johannesburg in the North to the Cape Province and Natal covering thousands of miles among a people who are hungering and thirsting for the Gospel; and especially the message of holiness."[8]
Their childen paid their parents this tribute: "We had great God-fearing, obedient parents. They were humble and never boasted about what they did for others, because they knew what it was like, they were there before. We are so proud to be in their generational lineage. There's a verse that says 'May they all who come behind us find us faithful.' They were truly faithful to their God."[9]
Paul S. Dayhoff
---
Notes:
H. Friberg, 1982, Like a River Flowing: The Church of the Nazarene in Africa and the Republic of Cape Verde, (Kansas City, MO: Nazarene Publishing House, 1982), 36.

"Called Home," Trans African (Florida, Transvaal, South Africa: Africa Nazarene Publications, March-April 1983), 3.

Written report by Mavis Taylor, 1993. "In Memoriam: Rev. George Taylor," Trans African, (March-April 1983), 3.

S. Moonsamy, Contact, (Periodical for the Trans-African Field, May 1978).

"Tribute to George Taylor," World Mission, (Kansas City, MO: Nazarene Publishing House, March 1984).

Melanie van Heerden told this story at a ladies' retreat (Nazarene Theological College, S. Africa, 1992)and Margaret Dayhoff gave this account of it: "Mrs. Melanie van Heerden (1960-), a niece of George Taylor had attended a Nazarene Sunday School. She married Mr. Suleiman van Heerden (1963-), a Muslim, and, as a result, became a practicing adherent of Islam. One morning in 1992, as she watched a gospel television program featuring John Jacobs and his power team, God spoke to her through the message. She knelt by the bedside and gave her heart to the Lord. She was fearful of what her husband would say. She loved him and did not want to risk breaking up her happy home. When he returned from work that evening she told him what had happened. He said it was all right. She said that she wanted to begin attending church. He replied that he would accompany her. The following Sunday they went to Ennerdale Church (Johannesburg) pastored by her brother, Rev. Rashadien Benjamin. She felt strongly that she should go forward to kneel at the altar as a public testimony that she was now a Christian but hesitated for fear of offending her husband. Finally she did go forward. As she prayed she became conscious that someone was kneeling beside her. It was her husband. They became faithful members at Ennerdale Church." Suleiman van Heerden, telephone conversation, February 8, 1996.

Pat Paulse, Sunday morning message, October 10, 1993. Mavis Taylor, telephone conversation, February 8, 1996, and fax from Connie MacKenzie, February 19, 1996.

S. Moonsamy, Contact, (May 1983).

Sharon Taylor, E-mail of March 23, 2010.
---
This article is reproduced, with permission, from Living Stones In Africa: Pioneers of the Church of the Nazarene, revised edition, copyright © 1999, by Paul S. Dayhoff. Updated 2010. All rights reserved.