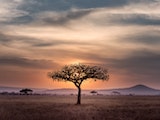 Josiah Tyler was an American missionary to South Africa. Son of the president of Dartmouth College, Tyler was born in Hanover, New Hampshire. A graduate of Amherst College (1845) and East Windsor Theological Seminary (1848), he married Susan W. Clark on February 27, 1849, was ordained the next day, and sailed for South Africa a few weeks later under the American Board of Commissioners for Foreign Missions (ABCFM). The Tylers were just two of a larger number of notable recruits who sailed together for the Zulu mission in Natal and who helped bring about a period of rapid growth. Tyler was stationed for much of the time at Esidumbini, and his experiences are described in his book Forty Years among the Zulus (1891). During his last years in Africa his health was poor, but his zeal for the work was great. He was a notably effective missionary speaker, and a week before his death he delivered an address at the Congress on Africa held in Atlanta, Georgia.
David M. Stowe
---
Bibliography
Missionary Herald 92 (1896): 53-54 (obit.). Earlier indexed volumes contain many excerpts from his letters.
---
This article is reproduced, with permission, from Biographical Dictionary of Christian Missions, copyright © 1998, by Gerald H. Anderson, W. B. Eerdmans Publishing Company, Grand Rapids, Michigan. All rights reserved.